How to start a construction business in Australia?
The construction industry is one of the most in-demand services, and therefore, opening a construction company can be a lucrative venture for new business owners, albeit with proper guidance. In this article, we will highlight the dos and don'ts of starting a construction business in Australia so that you understand the skills, knowledge and requirements you need to possess to succeed.
What skills do I need to start a construction business in Australia?
A solid understanding of construction projects will be constructive in your new venture. Therefore, having previous experience working around the construction site is a non-negotiable skill set.
Additionally, having general construction skills can enhance the previous experience. The other prerequisite knowledge you would need is a basic understanding of finance to keep up with the financial complexities of running a construction project and forecast proper planning.
Leaving aside the technical skills, specific soft skills are helpful to any business owner, and construction companies are no exception. Strong interpersonal and communication skills are vital, as you will be dealing with a wide variety of people, including investors, executives, general employees, labourers and other stakeholders.
Efficient communication skills ensure that there are no gaps in understanding and that mutually beneficial goals are easily identified. Communication skills are also helpful in outlining your business plan to others, increasing your chances of helping your business take off the ground quickly. With good communication skills, you can plan concisely and create realistic goals.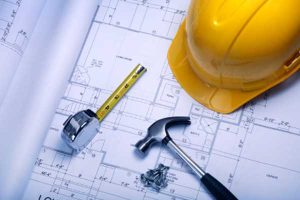 What courses or qualifications do I need to start a construction business in Australia?
In Australia, the critical requirement for a construction company is government-approved qualifications, usually in the format of government-approved certificates. These certificates can range from Certificate I to Certificate IV.
Such certificates provide additional training in site management, workplace health or safety and other beneficial aspects of construction management. The official body of Australia's home building industry is the Housing Industry Association (HIA), which provides many such certifications.
You can contact us to get occupational health and safety management software.
Now, business owners can undergo many informal online courses in other aspects, such as finance management, human resource management or business management. They not only add to the credibility but also the knowledge set, helping you understand the integrity of the construction management process. Such courses also help to refine your business approach, giving you a clear snapshot of the business world. Here, it is essential to mention that these qualifications and courses are not mandatory. However, even though such courses are not legal necessities, they can aid your construction business in becoming successful and enhance your knowledge.
What business structures do I need to consider for my construction company in Australia?
Determining your business structure helps determine how the daily running of your business will be carried out and which individuals will be responsible for it. For a construction company, there are three main business structures, namely:
• Sole trader: A sole trader is fully responsible for the decision-making, and as a sole trader, you will be responsible for any debts, financial success or legal matters concerning your business.
• Limited liability company: A company with multiple owners to invest capital to fund the business is a limited liability company. One of the advantages of such a structure is that you are not the only person liable to pay back debts.
• Partnership: Typically, a partnership is formed between two or more people who are contractually obligated to participate equally in the decision-making and are equally liable for any debts, financial successes or legal matters.
Where should I register my construction company in Australia?
After you have identified your business structure, you can register your company on the business registration service website, which the Australian government created to promote fair trade between different business entities. You can apply for your Australian Business Number (ABN) on this website. You can also apply for GST or tax file numbers to appropriately track your business expenses.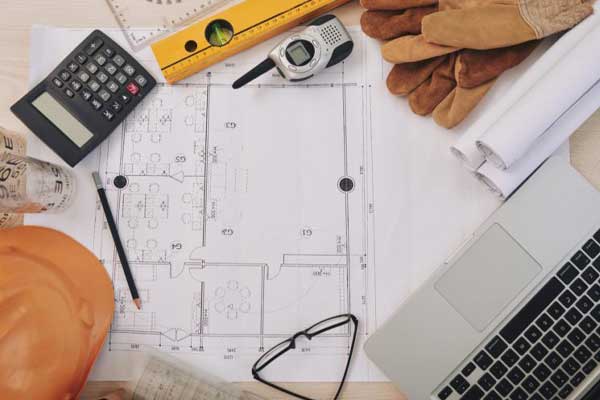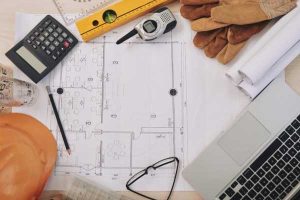 What equipment and software do I need for my construction company in Australia?
There is nothing as important as a construction company's workforce, so your focus should be on hiring the correct people. The subsequent significant expenditure for your construction company will be plant equipment and vehicles, including your bulldozers, excavators, backhoe loaders, standard dump trucks or trenches. If you do not have the funds to buy all the equipment, consider getting them on rent on the lease.
You will need software to help you complete tasks efficiently, creating a more cohesive network between different aspects of your construction project. Edara Software such as ICAM Software is helpful, as it allows you to view your whole site in real-time, giving you the flexibility to make updates on the go.
Conclusion
For a successful construction company in Australia, you must have previous experience working on construction sites and getting government-approved certificates. Next, you must consider your business structure and register your company on the business registration service website. After registering your company, you need the proper equipment and software to launch you off the ground.