ISO certification
To survive and thrive in today's cut-throat market, you must implement an ISO management system and acquire certification.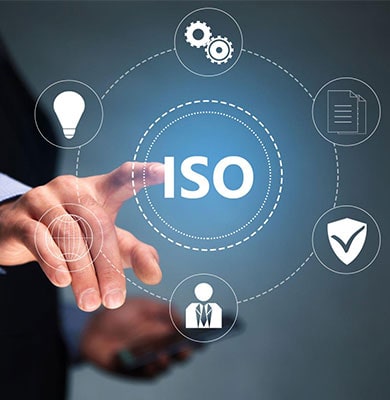 ISO 9001:
Our module will help you implement an effective Quality Management System (QMS) that will increase the quality of your products and services and allow you to exceed your customers' expectations. We also have templates to help you create compliant, comprehensive and relevant quality manuals, policies and objectives, helping you achieve compliance quickly.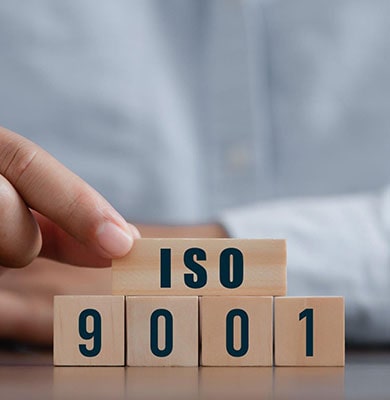 ISO 45001:
Our module will help you enhance the safety of your workplace by creating a robust Occupational Health and Safety Management System (OHSMS). Using our recommendations, you can identify, modify and improve the deficiencies in your existing management system, thereby improving safety, enhancing employee confidence and augmenting stakeholders' trust.
Acquiring ISO certification is similar to getting approval for your processes, people, products/services, and efficiency. However, the ISO certification procedure is filled with obstacles. Thankfully, our meticulously designed software has been specially developed by taking recommendations from ISO consultants, management experts and auditing professionals so that your certification process is easy as a breeze.
1What is ISO certification?
International Organization for Standardization (ISO) creates auditable management systems utilising the advice of technical experts, financial analysts, trend analysts, industry-specific leaders, union leaders, consumers and other stakeholders so that organisations can implement internationally agreed-upon practices in their company.
2Who needs to be ISO certified?
Any organisation that wishes to be authenticated in the eyes of its potential consumers needs to be ISO certified. The certificate acts as a third-party stamp of approval, verifying the efficiency of an organisation's products/services, processes and personnel.
3Why is ISO required?
ISO creates standardisation in all organisations that implement it, helping to bring cohesiveness, harmony and high quality within a range of services and products. Without certificates like ISO, there will be no consistency in the quality of products/services and the efficiency of operations.
4Should all companies have an ISO certificate
There is no legal requirement to have ISO certification, but companies will be more successful if they have this certification. Because many customers in the manufacturing and service industries do not work with a supplier that does not have ISO.