Construction equipment management software
Managing different construction equipment across various building sites can be challenging for businesses.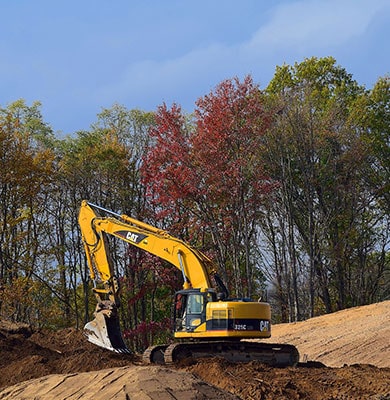 Sequential tracking
Typical assets such as equipment, vehicles and machinery require regular maintenance throughout their life cycle. Our application increases compliance and safety by using real-time tracking and monitoring management tools that help your construction operations better understand asset life-cycle. Now you can offer your customers easy delivery options without any hidden charges. Our solutions enable you to select your product and price and post about your product on social networking sites. The key benefit of using our delivery tracking services is that you have improved communication with your customers. You can take bulk assignments, index performance tracking, have a general task overview, and understand which of your products are the most lucrative.
Service and maintenance
One of the most challenging aspects of the construction industry is to maintain the functionality of every piece of equipment. The site managers must conduct routine assessments to identify which equipment needs to be replaced, which needs to be serviced and which needs to be upgraded. Our module will help you better understand asset life-cycle management, allowing site managers to know what assets they own or rent, how much each purchase is worth and their current status. This will enable you to plan and invest in new equipment when needed, maintaining all your apparatus's functionality, safety and reliability.
1What is asset management software?
This software aims to optimise asset efficiency while reducing the cost of under-utilised or lost assets by having a bottom-up, comprehensive view of all tangible and intangible assets. 
Our well-implemented asset management software reduces costs, eliminates obsolete assets, increases protection against security risks and optimises software license utilisation. Using our module, you can reclaim your budget and maximise value by actively automating and governing procurement, utilisation and deployment of assets.
2What are the benefits of using fleet management software?
Using our module, you can enjoy increased safety, monitoring the life-cycle of all your vehicles, lowered risk, bolstered efficiency, enhanced productivity and ongoing compliance with regulations.